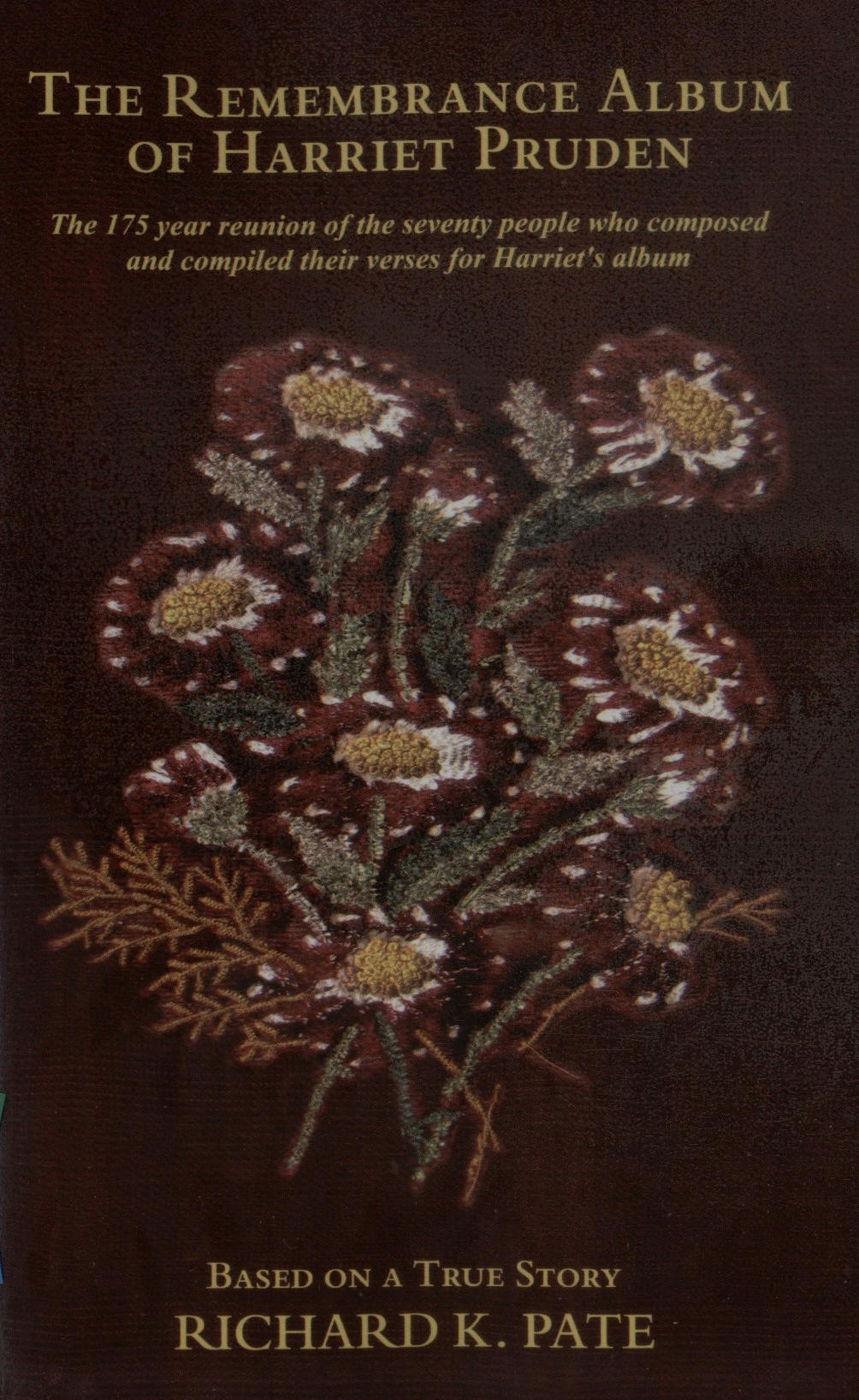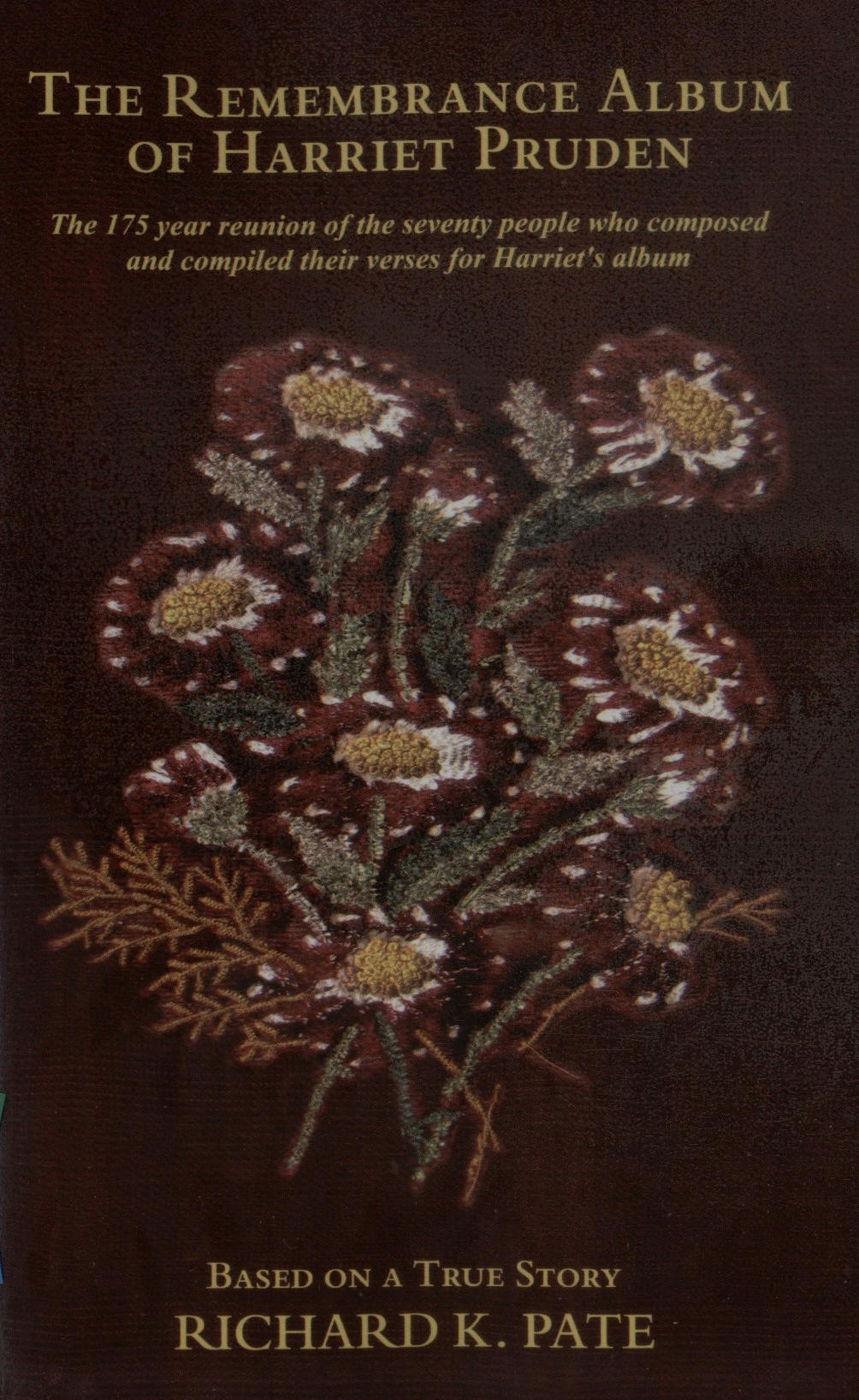 News & Reviews
---
Cowboy Jam Session: Western Culture News & Reviews
- by Jeri L. Dobrowski, January 2011

The Old West and the New West

The boundaries of the American West have been in flux for generations. For my German-born great, great-grandfather, it was Illinois. He put down roots near Peoria prior to the Civil War. His eldest son moved westward from there-to Nebraska and Iowa-before homesteading in eastern Montana. With the dry and dusty '30s, some within the family left for western Montana. During WWII, a good number worked in the defense industry, or were stationed in naval and air force bases, up and down the West Coast.

One of the most intriguing concepts to cross my desk deals with the western frontier. The Remembrance Album of Harriet Pruden by Richard K. Pate (2009, 152 pages, 4 images, paperback ISBN 978-1-60910-033-9) follows the aspirations and trials of young Harriet Pruden, who longed to see the frontier of her era: northern Indiana. Pate fuses 100 heartfelt, 19th-century pioneer-settler poems with a fictional narrative to escort readers along on the adventure.

Born into a prosperous Ohio family, Harriet's parents expected her to marry and settle in the college town they helped pioneer. But, Harriet fell for a young man who shared her dream of adventure beyond civilization. In
desperation, her mother enlisted townspeople to write poems to Harriet, encouraging her to abandon the folly. The poems were copied into a remembrance album and presented to Harriet. Although touched by the gesture,
it did nothing to dissuade her. (Read an excerpt from the book at www.booklocker.com/books/4507.html)

The album remained a work in progress, the last entry added in 1909. At one point, it was used as a school text. Pate presents the poems in chronological order: 1831 to 1836, Athens, Ohio; 1837 to 1852, Logan, Ohio, and Elkhart County, Indiana; 1853 to 1909, California. As Pate notes, Harriet's album "was almost continuously on the far western edge of our country. As the border to the States moved further and further west, so did the album and its owners.

"On behalf of the Sonoma County Genealogical Society, we wanted to thank you for speaking at our general meeting on Saturday, November 20th, 2010. The Remembrance Album of Harriet Pruden was written by people who cared deeply for Harriet, a labor of love so beautifully conveyed by you. I was especially pleased that you engaged our attendees by creating a conversation with Harriet and her family weaving in poems and emotions, very inspiring.
Thank you again for your delightful presentation and please keep me posted on the genealogy of Harriet and her family."
Lorel Kapke, Sonoma County Genealogical Society
1st.V.P., Program Chair, 2005-2011
"A love story is not something that ever goes away. 'The Remembrance Album of Harriet PrudenÖ' is a unique collection of poetry, prose, and a true story. In the nineteenth century, Harriet Pruden composed a keepsake album with her friends and family. Nearly two centuries later itís brought back with new touches and as a snapshot of history. 'The Remembrance Album of Harriet Pruden' is a unique treasure and a fine addition to any historical poetry collection." Carl Logan, Midwest Book Review
"A fascinating project of historical folk narratives grounded in a love of community."
John O'Connor, author of Wordplaygrounds
"The Remembrance Album of Harriet Pruden represents the rebirth of a time-honored tradition: the personal keepsake album. But this album has more than sentimental value. It is a unique window, through the original and popular poems recorded here, into the lives, dreams, hopes, and disappointments of three generations. Begun in 1831 in Athens, Ohio, the albumís genesis was a motherís attempt to deter her daughterís unruly romantic spirit by collecting inspirational poetry from friends and well-wishers. Consequently, the album chronicles in verse all the lives affected by Harrietís decision to head west: potential suitors, intimate confidantes, and family members. Richard Pateís fictional narratives accompanying each poem represent years of research into the lives of each character...to bring each of these 'strangers' to life in a fictional reunion, 175 years later. Pateís work includes suggestions for how this tradition of family-chronicling through verse might be continued by contemporary readers --a worthy endeavor, indeed!Ē -Terry Ehret, Sonoma County Poet Laureate